Self Managed Superannuation Fund (SMSF)
BW Advisers a specialists in the field of SMSF and Superannuation.
We can assist will all aspects of your personal Superannuation right through to providing advice and compliance for SMSFs.
From 1 July 2016, advice about superannuation must be provided through an Australian Financial Services Licence.
In order to provide personal advice to our clients in relation to superannuation and self-managed superannuation funds, BW Advisers Pty Ltd has chosen to be authorised through the SMSF Advisers Network Pty Ltd (SAN) – the Australian Financial Services Licence of the National Tax and Accountants' Association Ltd (NTAA).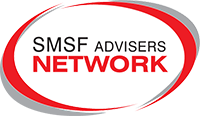 SAN supports our practice in providing advice regarding:
Establishment of SMSFs
Contribution strategies (amounts, types, withdrawal and recontribution)
Pension strategies (account based and transition to retirement)
Transfer of business real property into superannuation
Withdrawals, commutations and death benefit payments
Limited Recourse Borrowing Arrangements
Provision of an asset class investment strategy (based on an assessment of your risk profile)
Winding up of SMSFs
The person/people at this practice authorised by SAN to provide superannuation and self-managed superannuation fund advice is/are:
Kristy Norman-Hade – AR Number: 001273543
BW Advisers Pty Ltd  – corporate representative number: 1273524
The SMSF Advisers Network Pty Ltd is an Australian Financial Services Licensee (No.430062), and is a fully owned subsidiary of the NTAA.
The NTAA has been a leading provider of education for accountants for over 20 years, delivering specialist knowledge in taxation issues and Self Managed Superannuation Funds. Our practice is pleased to be a member of this association, and benefits from the education they provide
Have any questions in relation
to your superannuation?
Please ask to make an appointment to speak with us.